WHAT IS RN FITNESS?
We specialize in adding lean muscle to your frame, no matter your build you can pack on muscle. The key is to train the right way. Let us show you how. We are committed to giving you the coaching and tools you need to succeed. Empowering you to be healthier, happier, more confident, and physically/mentally stronger.
We are located in Epping, NH. Near the Sig Sauer Academy/ Star Speedway. Off of Exeter Rd (RT27).
Get Started
WHAT WE OFFER
We specialize in helping you create a new lifestyle by losing fat and packing on muscle with a one step at a time one-on-one personal training experience. Have you ever told yourself that on Monday "my new diet starts and I'm going to the gym" and you do it for about 2-3 weeks and you're right back where you started. That is what we are here for. To help you gradually improve day after day, week after week, month after month, year after year. We are focused on setting you up for long term success. The goal is that in a year it becomes second nature to eat healthy meals, exercise regularly, and recover properly to maximize your results. Training is not a one size fits all approach so we offer custom plans and coaching to meet your goals that work at your pace, from your experience level. This applies in person and online.
Meet Nick, Trainer/Owner
I have been training in the gym since I was a kid. I started this business in hopes of giving you the feeling I have received over the years from exercise. The feeling of working hard and accomplishing your goals, bettering your physical and mental health day after day. It is unmatched. I have been in business almost 5 years I am ISSA certified with a specialization in bodybuilding. Through my years I have learned that there are really 3 keys to success and I look forward to sharing them with you.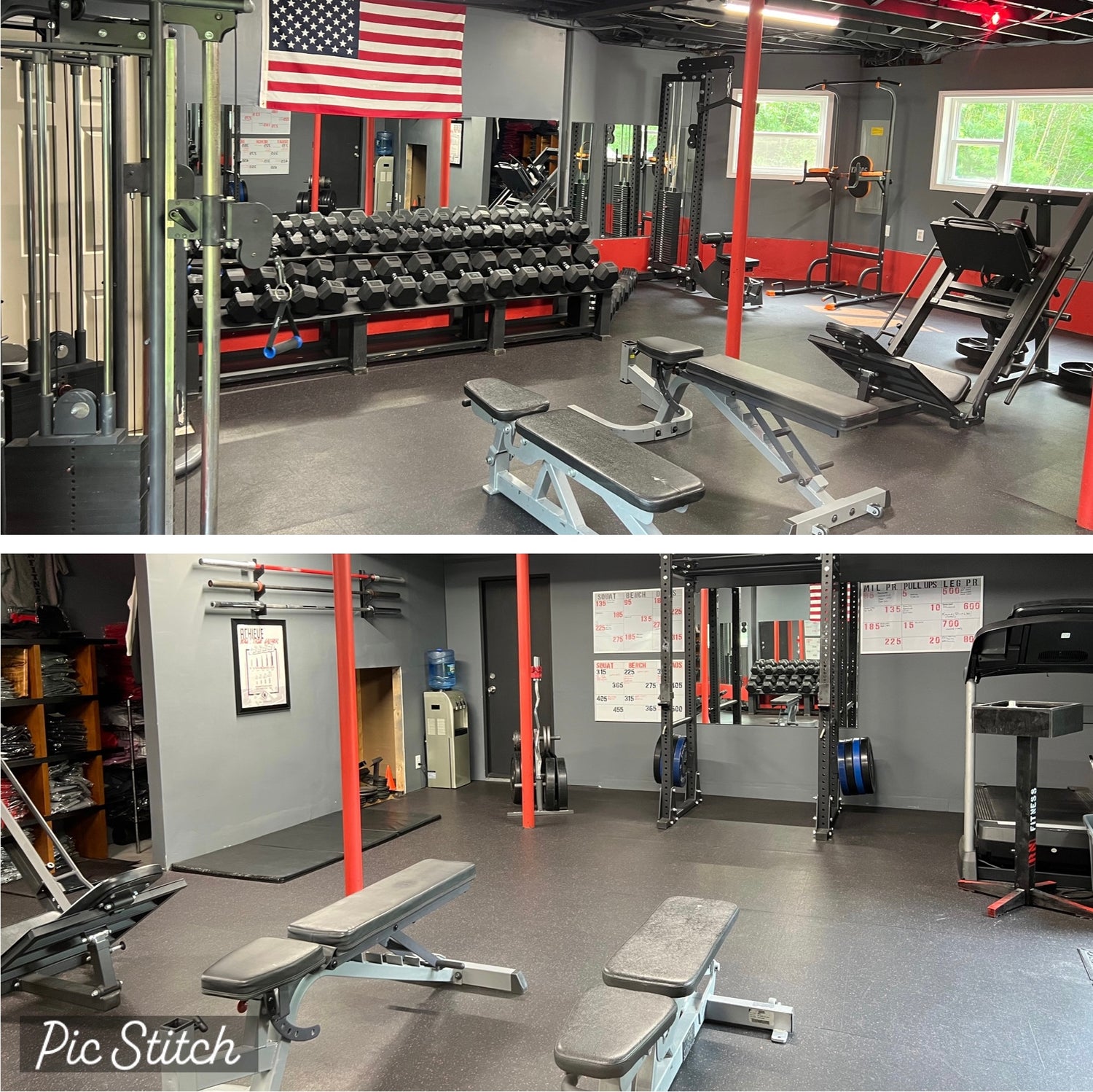 Our facility
We are a private location meaning you/your group are the only people in the gym during your session. Our facility is always kept to a high standard of cleanliness. Come see it for yourself!
Inquire
BENEFITS OF TRAINING AT RN FITNESS
Privacy

RN Fitness is a private location. Meaning your sessions are your time and your time only. You are welcome to bring a friend but there is nobody else around to distract you from your workouts.
You will get results

Everyone always promises results but they ask too much too fast and it ends up setting you back. Here you will be pushed out of your comfort zone but gradually. What does that do? It sets you up for long term success to ensure you continue on down a healthy lifestyle path.
You will be coached on nutrition

Not only do we take your training to the next level but we also set you up for success in the kitchen.
Affordable

Our training is 10% cheaper than the average training rate and we offer buddy rates if you want to bring a friend. How can we afford that? We don't have a large overhead giving us the ability to lower our prices. We charge $60 for the hour. If you get a buddy to tag along it drops down to $40per person. Less expensive, better training!